学びCAMP
アウトプットを通して学びを深める3日間
時間を取り集中してやりたいことがある人へ仲間と一緒に取り組みませんか??
学びCAMPとは
3日間集中して1人1テーマに取り組み、1日の終わりに取り組んだことを発表し合い、フィードバックする機会を設けることで、自分の興味分野については「深く」、他人の発表を聴くことで「広く」学ぶことができるイベントです
参加申し込みフォームはこちら
https://forms.gle/BuwmNQa9dp1BPJxW8
Three days to deepen learning through output
For those who want to take the time and focus on what they want to do.
Why don't you work on it with your friends?
What is Self-Boot CAMP?
This is an event where each participant works intensively on one theme for three days, and at the end of the day, participants present what they have worked on and have an opportunity to give feedback to each other, so that they can learn "deeply" about their own areas of interest and "widely" by listening to others' presentations.
Application form
https://forms.gle/LYNFkepUT2pW9wrN8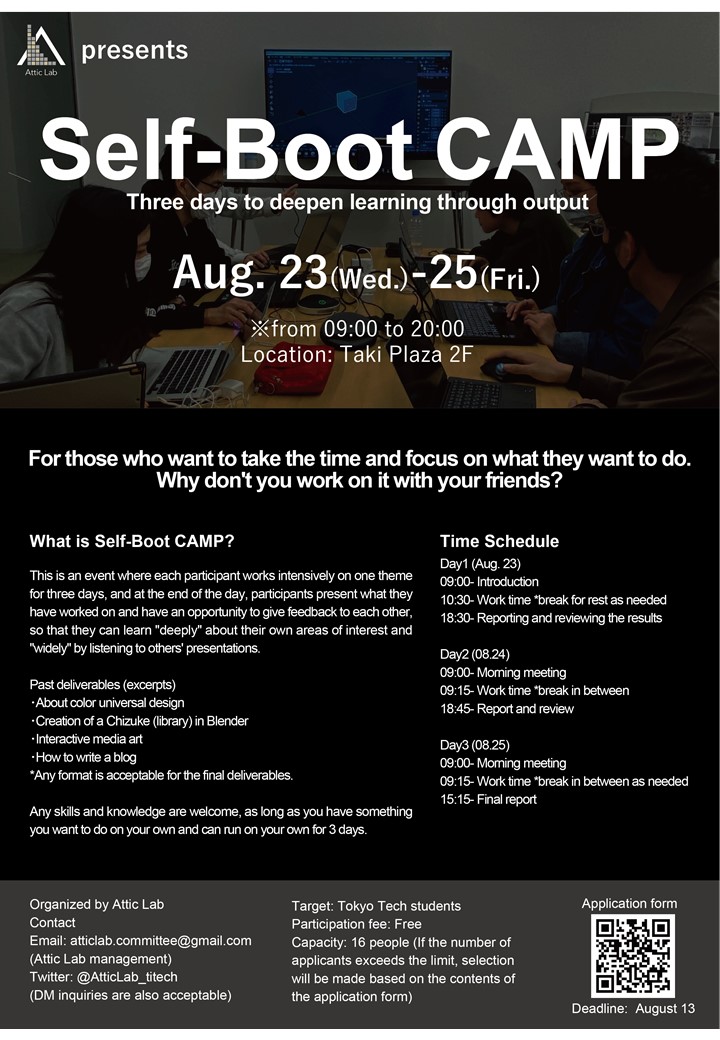 NEXT